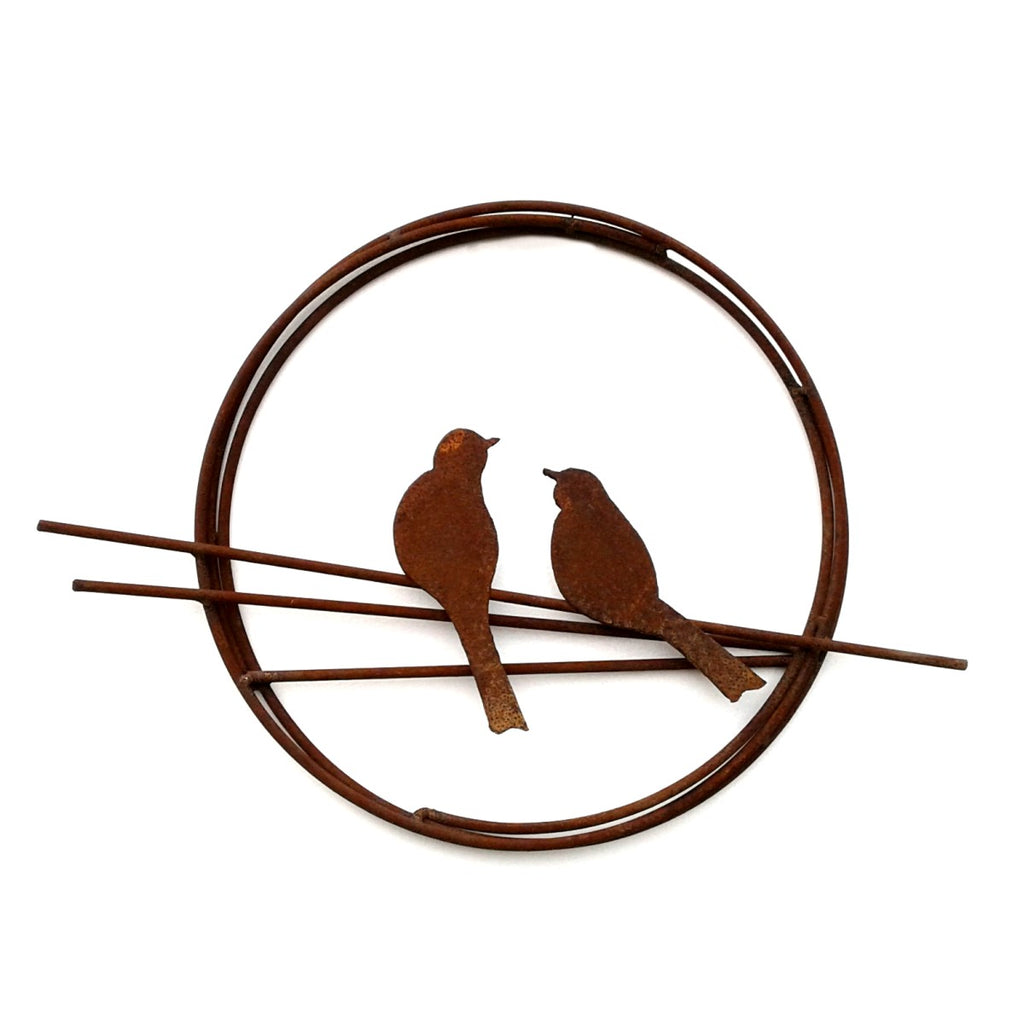 Bird Ring, rust
Two flat bird silhouettes are perched on this asymmetrically bent wire ring. These two love birds make a great gift when any love birds are getting married, celebrating an anniversary or a birthday!   We bend each of these rings by hand out of 1/4" rod, so no two are ever exactly alike. 
Once welding is complete, we let nature finish the job with a rust patina.  That means this design can hang outdoors year around with no maintenance needed.  Rust colouring will vary, but in an outdoor setting, it will gradually darken the finish to a deep uniform tobacco colour.
Did you want to use this indoors?  We recommend sealing it with a clear lacquer designed for metal such as Rustoleum or Tremclad, available at most hardware and building stores.  This won't add a bright shine, but will reduce scaling.
If you want us to seal it, select that option here.
Approx 16" diameter, includes a simple mounting hook.