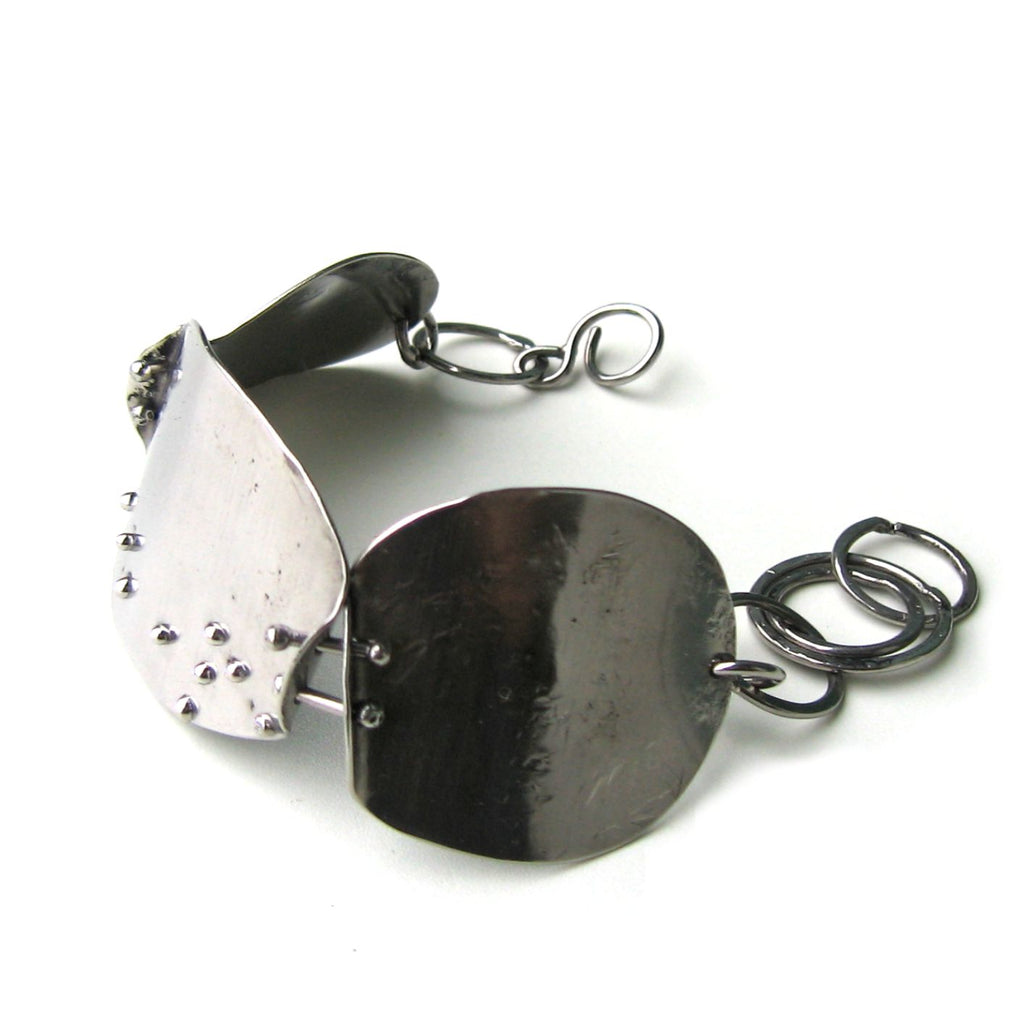 Annika Bracelet
A joy to wear!  This is not an easy bracelet to sell online, as it's real beauty lies in actually putting it on.  Everyone who tries it, loves the feel.   
Heather carefully hammers and polishes three irregularly shaped stainless steel ovals, then hammers them into just the right shape to wrap around your wrist just so.  The interlocking rings allow you to adjust the tightness to your personal comfort level, and the custom S-hook clasp keeps it safely in place.  
All components in this bracelet are stainless steel which makes it incredibly durable.  Want to wear it swimming or in the shower?  No problem, no special care needed to keep this piece looking brand new.
Approximately 1 1/2" at the widest point.  See also matching Annika earrings and pendants.
If no stock is showing, you can still place an order. Heather will custom make this piece for you in 2 - 3 weeks.  Just ask if you have any questions.