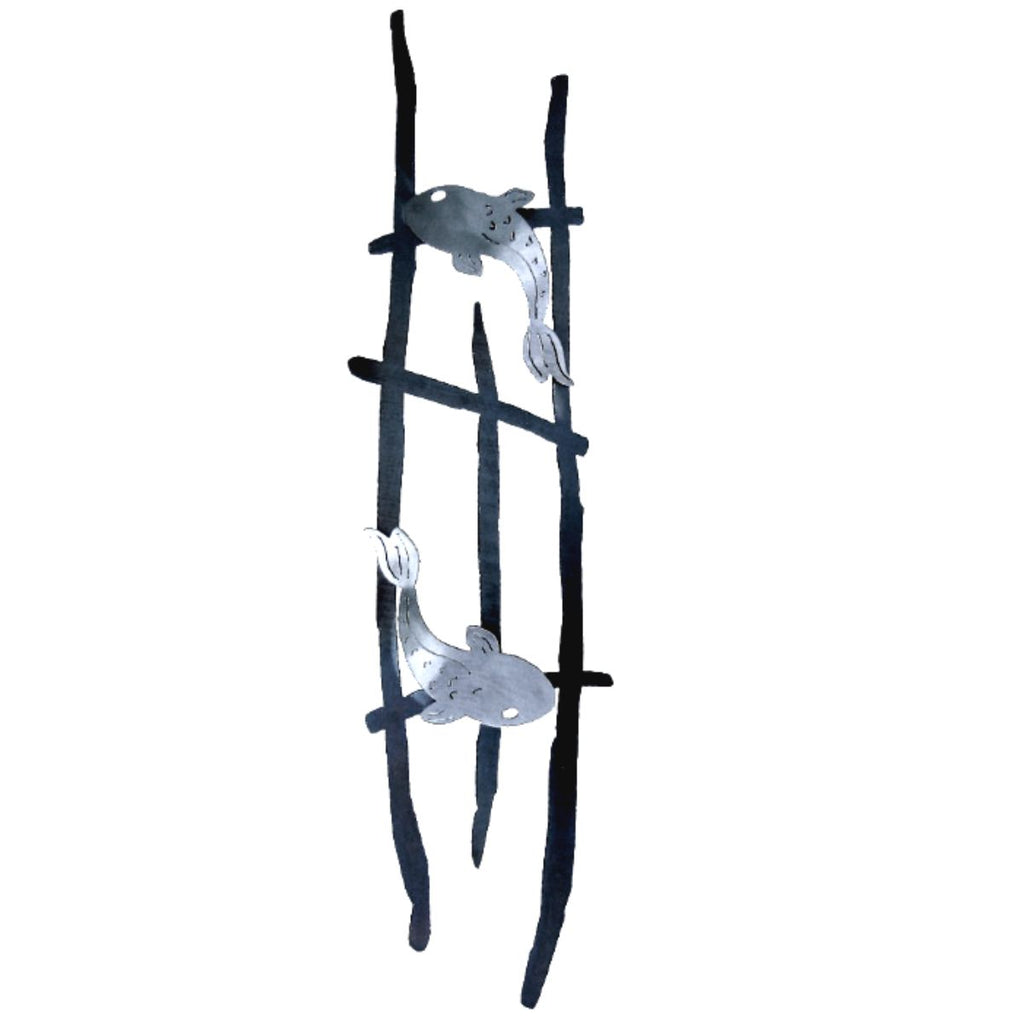 Koi Wall Sculpture, silver fish
It is believed that Koi fish bring good luck - these fish will bring good style! Measuring approximately 37'' x 7.5'', this steel sculpture features two contrasting Koi, gently curved with hand cut details. Entire sculpture is held away from wall with 1 1/4'' spacers and hangs from a single hanger hidden at the back.  This one has a dark blue-grey background with brightly sanded silver fish.  It can also be ordered in silver frame with dk blue-grey fish.
This wall sculpture has been sealed with a clear, rust-resistant coating and is designed for dry, indoor use.