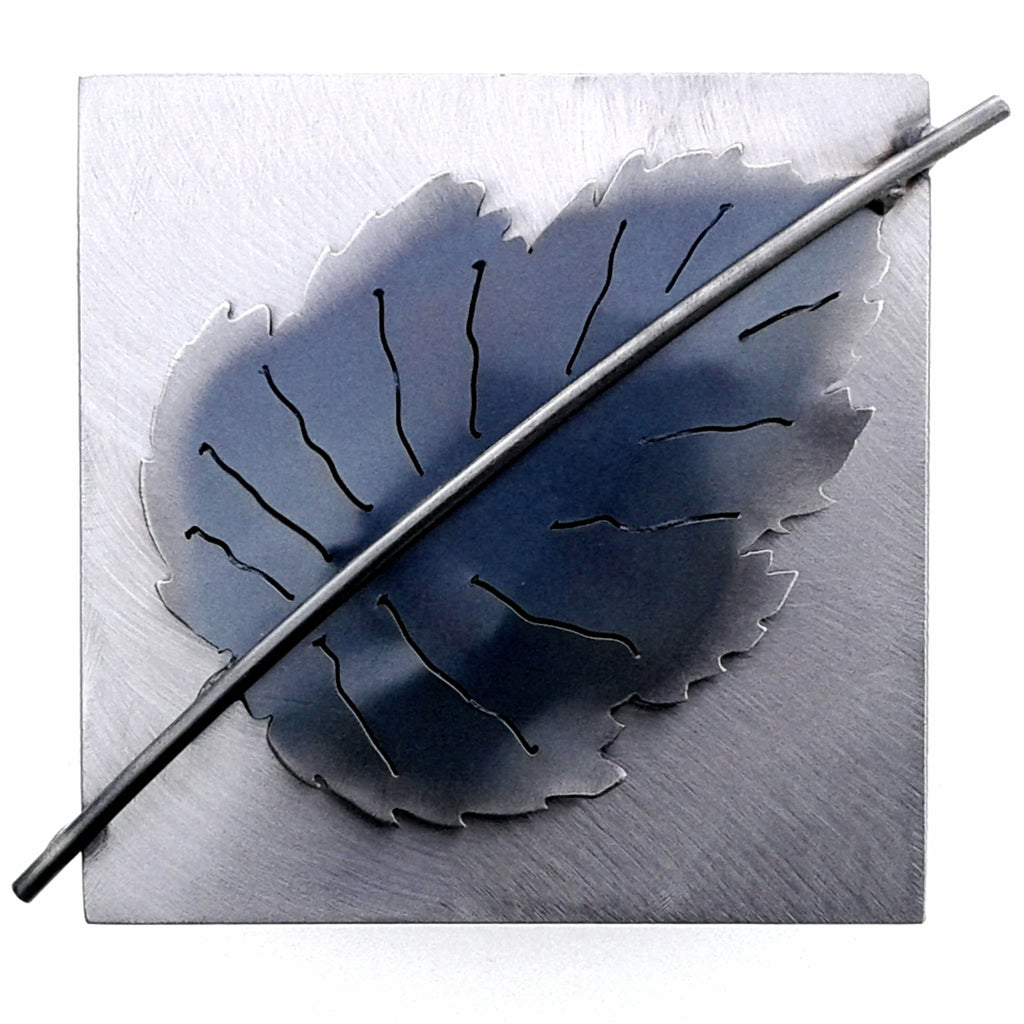 Birch Leaf Tile
A single leaf silhouette is such a simple, yet elegant mini piece of art.  We create each one individually so no two are exactly the same.  The leaf shape with hand cut detailing is hammered into a slightly coved shape, then darkened with heat to a deep blue/grey colouring.  This contrasts with the bright silver sanded colour of the background steel.  A hidden sawtooth behind the leaf makes hanging it so easy*.  Hang one on it's own on a narrow wall, or make a grouping of several leaves for a larger statement.
Backing size 6" x 6"
*we recommend hanging this plaque from a screw inserted close to the wall. All four of the protective bumpers should make contact with the wall, essentially locking it in place.  If it hangs from a nail or picture hook and swings freely, chances are it won't hang quite straight.