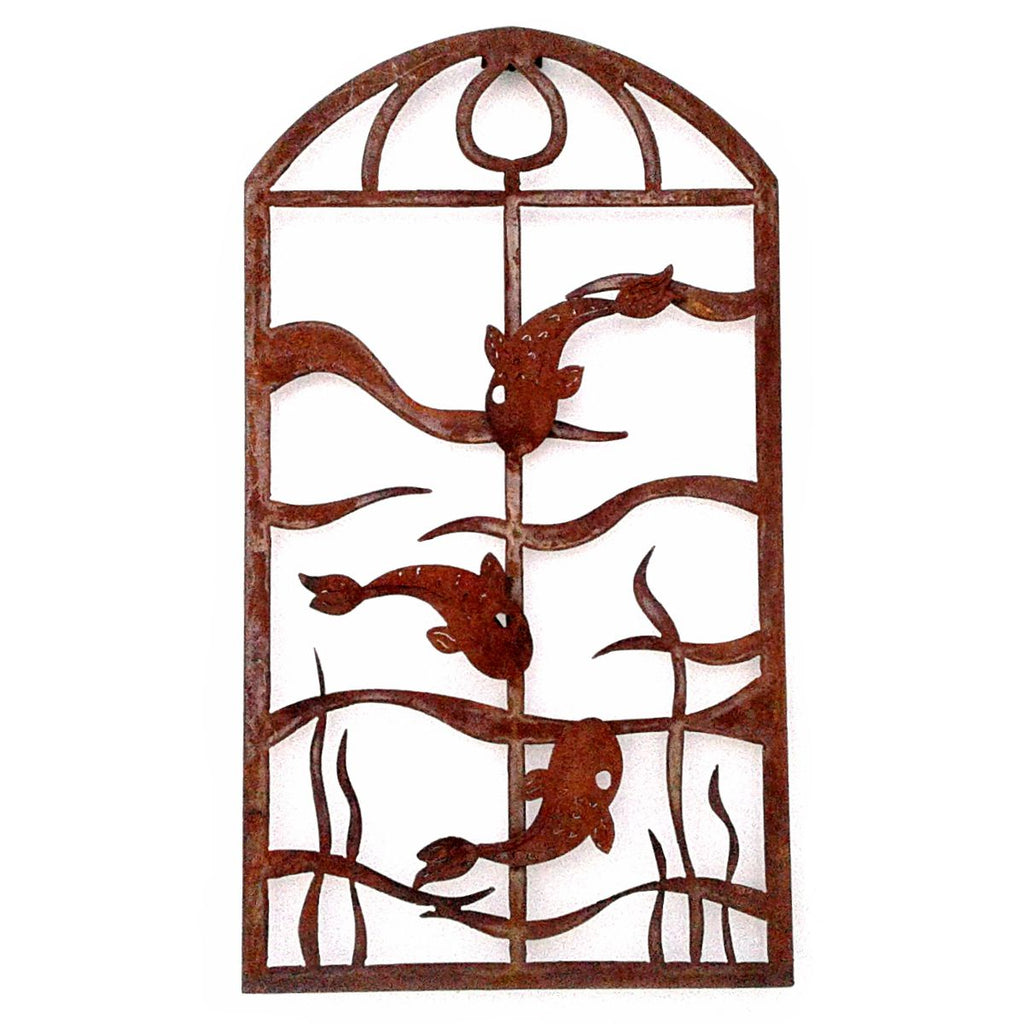 Arch Panel, Fish
This arch panel is one of three designs. We create it by cutting the flat framework design out of a solid steel sheet.   We hand-cut details into the fish and hammer them into a curved shape before welding onto the front of the framework.  For even more visual depth, stainless steel pins are welded to the back to hold the frame away from the wall.  As this arch is finished in genuine rust, these pins add a bit of protection to exterior walls from rust staining.  The entire piece easily hangs from a saw tooth bracket welded to the back.
Did you want to use this indoors? We recommend sealing it with a clear lacquer designed for metal such as Rustoleum or Tremclad, available at most hardware and building stores.  This won't add a bright shine, but will reduce scaling.
If you want us to seal it, select that option here.
Approx. size 29" x 16"